Established in 1983, The Kettering Parks Foundation is a 501(c)3 that serves the residents of Kettering, Ohio, in partnership with the City of Kettering Parks, Recreation and Cultural Arts.
Our goals include:
To solicit and accept donations, gifts, bequests, and legacies from individuals, organizations and corporations that further the overall purposes of the Foundation.
To contribute to the quality of the urban setting in Kettering by pro-viding financial assistance in the acquisition, improvement, preservation, conservation and rehabilitation of public open space, facilities, gardens, parks and other natural resources.
To contribute to the quality of life in Kettering by providing financial assistance for the implementation and/or development of cultural, recreational, and educational enrichment programs, activities and facilities that benefit the health and individual leisure needs of persons living in the Kettering community.
To inform and educate Kettering citizens about the importance of quality community leisure and cultural opportunities and open space in Kettering.
Kettering Park Foundation History
The Kettering Parks Foundation founded in 1983, has a long legacy of private philanthropy to support the Parks Recreation and Cultural Arts Department in the City of Kettering. The Foundation is a 501 © (3) non-profit corporation devoted to the raising of private funds for programs and projects that enhance the quality of life for all residents of Kettering. For over three decades, the Park Foundation has met its mission of raising private funds to provide financial support for the parks recreation and arts, spaces, places and programs.
Commitment to Diversity, Equity and Inclusion Statement
The Kettering Parks Foundation denounces racism in all of its forms. Beyond merely acknowledging the history and existence of racism in the United States, we continue to focus on strengthening equity through the Foundation's policies and focus on projects and programs that foster fairness and justice for all of our residents. We affirm a commitment toward diversity, equity and inclusion.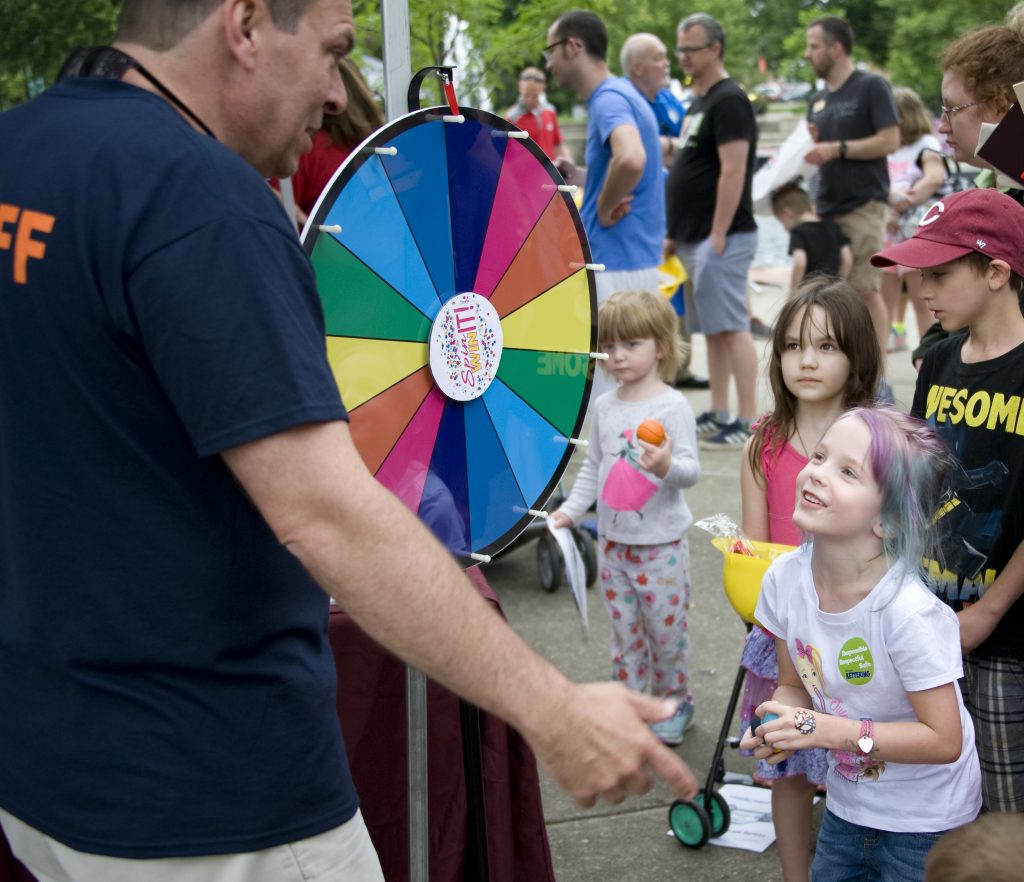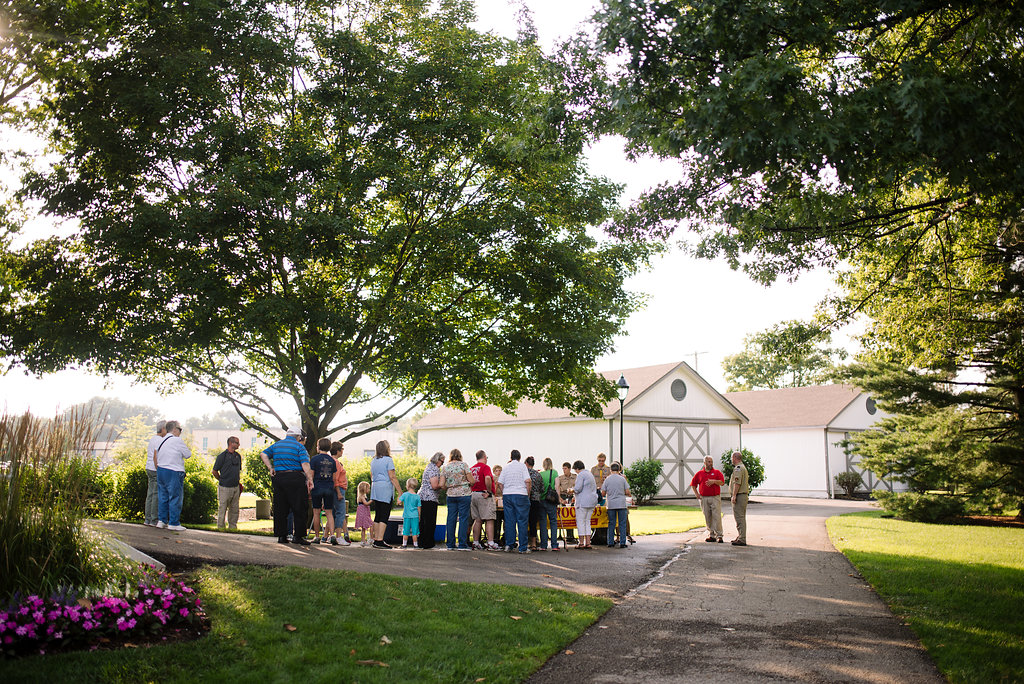 ---
Board of Directors
Neil M. Smalley, President | 1984 – Present
Neil M. Smalley graduated from Fairmont High School and received his Bachelor of Science Degree in Business Administration from Miami University. Until his retirement, he served as Deputy Accounting and Finance Officer at Wright Patterson Air Force Base. He was an active member in the Association of Government Accounts and American Society of Military Comptrollers. Smalley has served as a member of the Board of Directors of the Kettering Parks Foundation since its inception. He is also Chairman of the Board of Trustees of the Dayton Masonic Foundation.
Mary Beth O'Dell, Secretary | 2001 – Present
Mary Beth O'Dell has served as the Director of Kettering Parks, Recreation and Cultural Arts Department since 2001. Her previous experience includes leadership positions with the Schaumburg Park District, Illinois, and Dallas Parks and Recreation. She received her bachelors from Bowling Green State University and her master's from Indiana University.
Jerry B. Barnett, Ph.D. | 1987 – Present (2015)
Jerry Barnett holds a Ph.D. from The Ohio State University. He is a retired administrator with the Kettering City School district and was inducted into the C.A. Roush Educational Hall of Fame in 1993 and was selected as the Grand Marshall of the Kettering Holiday at Home parade in 1995. Barnett was named Kettering Volunteer Citizen of the Year in 1989 and has received awards from the National Recreation and Park Association and Ohio Parks and Recreation Association. Barnett is a member of the Kettering Dor-Wood Optimist club and participated in the National Senior Olympics as a volleyball and softball player. Barnett lives in Kettering with his wife and has two daughters and 5 grandchildren.
Frank Spolrich | 1984 – Present
Frank Spolrich is a graduate of Dayton Chaminade High School and has a B.S. and M.Ed. in education from Ohio University, Athens, Ohio. He recently retired from serving 39 years in public education with the last 37 years in the Kettering City Schools, and served as the Principal of St. Albert the Great School in Kettering.
Mike Eckley | 2014 – Present
Mike Eckley is Vice President of Shook Construction in Dayton, Ohio and has a Bachelor of Civil Engineering degree from Cleveland State University. Mike and his wife Mary grew up in Kettering and graduated from Alter High School. Eckley has served on several civic and professional boards.
David Bodary | 2014 – Present
David Bodary is Professor of Communication at Sinclair Community College and holds degrees in Communication from Eastern Michigan University and Wayne State University. He has served in a variety of roles supporting the Kettering Fairmont choir program and A cappella Festival.
David Dutton | 2017 – Present
David Dutton received his degrees from Ashland University, Wright State, and University of Dayton, with studies in business administration. He retired from a career in property management and ownership and volunteers for The Dor-Wood Optimist Club, Fairmont High School men's and women's soccer parent groups, Crestwood Swim and Tennis Club, Kettering Renegade Soccer Club, Miami Valley Youth Soccer Association, Kettering YMCA Indian Guides, the Dayton Art Institute "OktoberFest," and the City of Kettering.
Linda Hadley | 2018 – Present
Linda Hadley is a graduate of the University of Albany and the University of Connecticut. Her career included teaching accounting at the University of Dayton, and currently as a tax manager at a regional public accounting firm. Hadley serves on the Planned Giving Council of the Dayton Art Institute, the Miami Valley Child Development Center and the Dayton Chapter of the Ohio Society of Certified Public Accountants.
Jayne Testa | 2020 – Present
Jayne Testa holds a Bachelor's Degree in Communication Management from the University of Dayton and is a Certified Medical Practice Executive (CMPE) and a Fellow in the Health Care Advisory Board (FAB). Testa has served as a health care administrator in the Dayton area for over 30 years holding positions in HR, Finance, Physician Administration and Hospital Administration. Most recently, she served as the Executive Director for Network Heart and Vascular Services for Kettering Health Network. She has also served in the Medical Group Management Association as the President of the OBGYN Assembly, the Heart Walk Board of the American Heart Association and the KMC Foundations Heart to Heart Committee.