Support the growth of pickleball in Kettering!
Pickleball, which combines elements of badminton, tennis and ping-pong, is the fastest-growing sport in America today! According to the American Sports Association, the number of pickleball players in the U.S. has jumped from 500,000 in 2017 to 3.3 million in 2021. Kettering knows firsthand just how popular pickleball has become. Drop in on the pickleball courts at Kennedy Park, and you'll find the space overflowing with players.
In order to accommodate the region's growing enthusiasm for pickleball, the Kettering Parks Foundation is partnering with Kettering's Pickleball Advisory Committee to improve and expand the existing pickleball facilities, which are located at J.F. Kennedy Park on Bigger Road.
Six more courts will be added, increasing the total number of courts to 12. Resurfacing, new fencing, and many other necessary upgrades are also planned.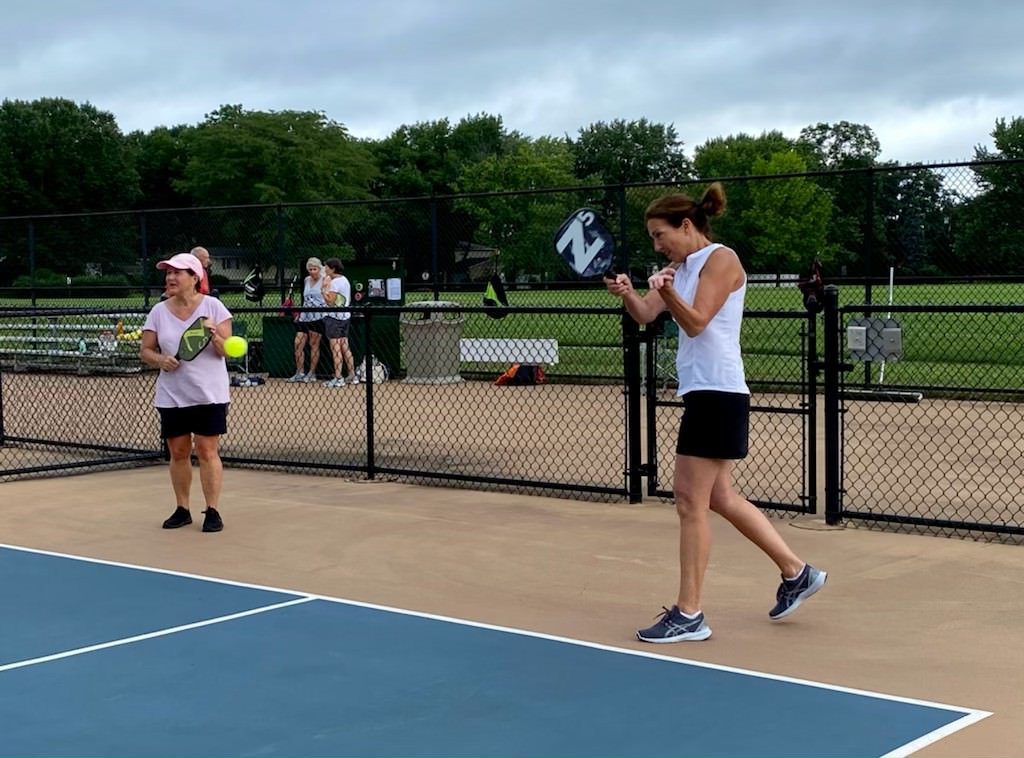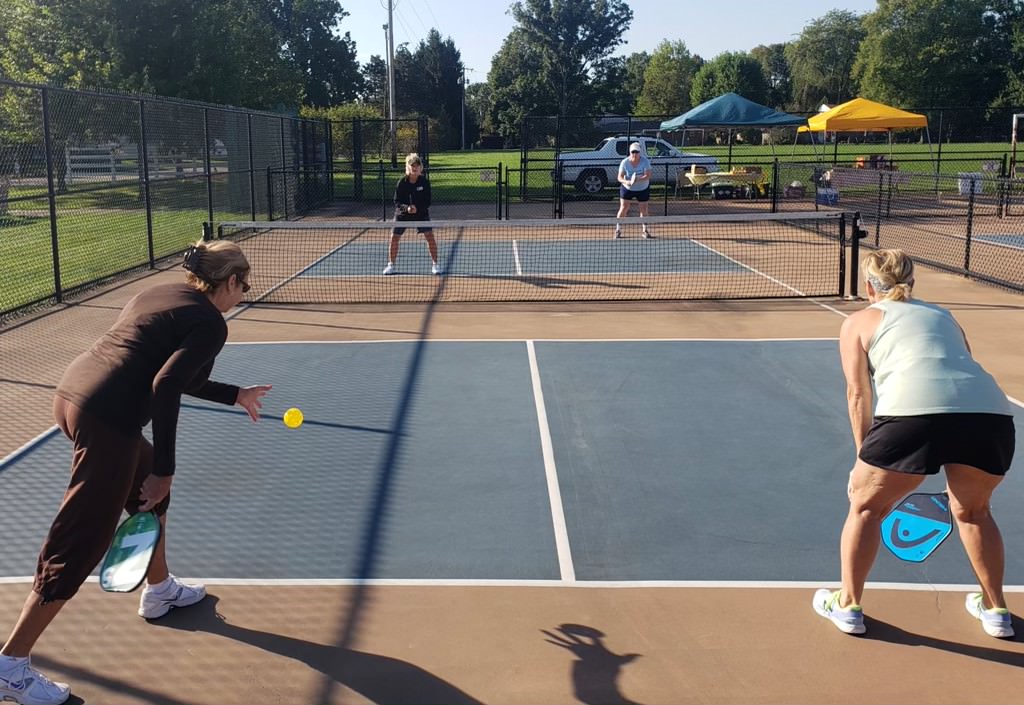 Current Courts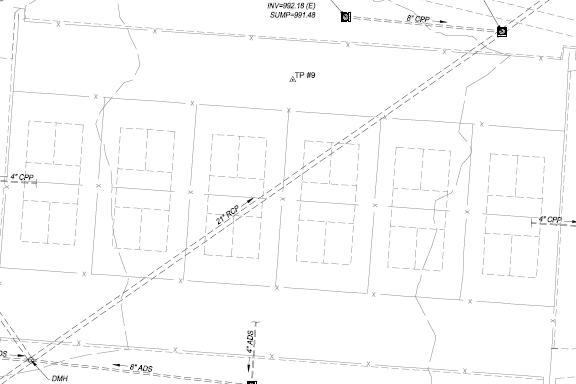 Future Courts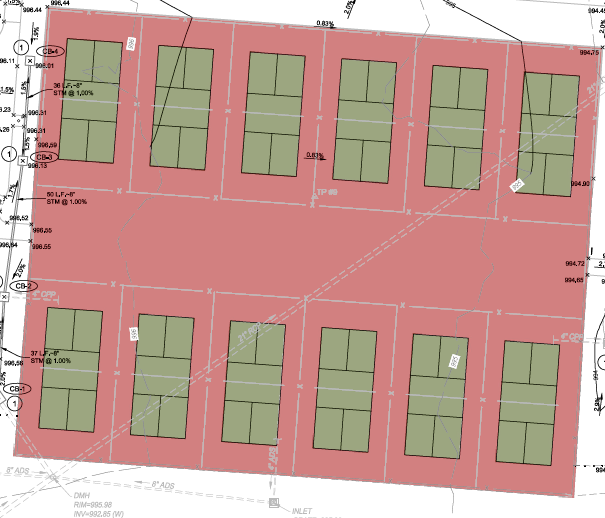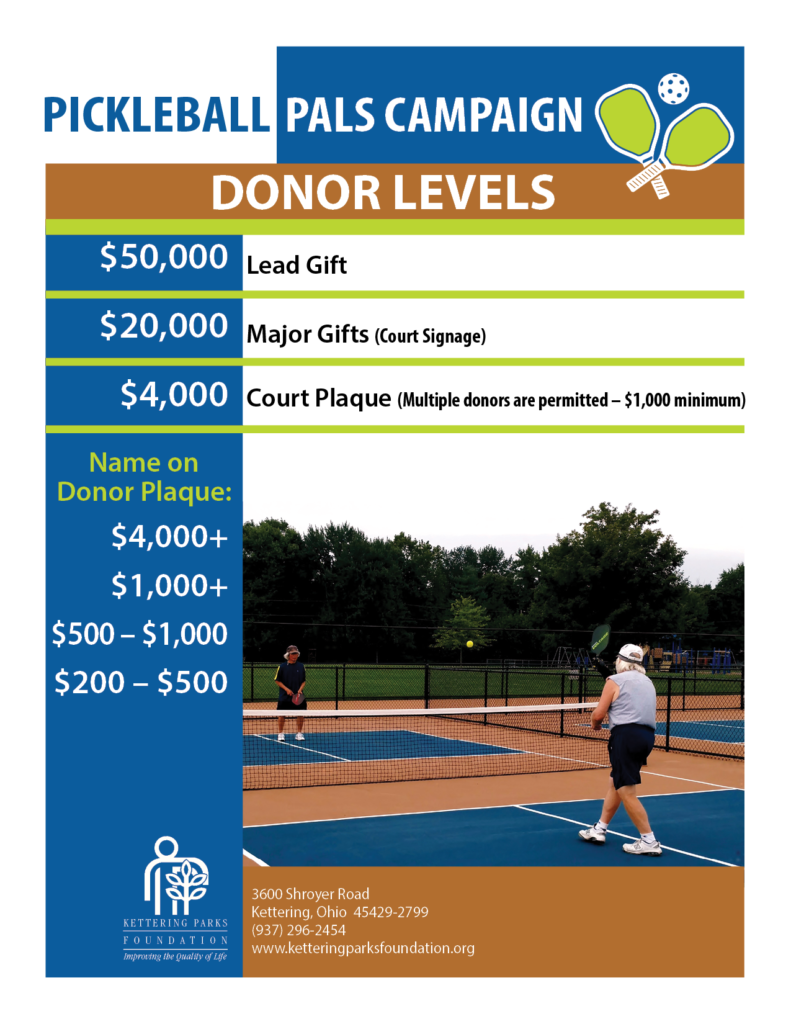 Download and complete the pledge form (PDF) or make your contribution online!